The idea of layer, as mentioned already, is not new. A well-established implementation of architecture layering is used by TOGAF.
Their "Architecture Development Method" addresses a Business, Information System and Technology layer, all of which are matched with the ArchiMate layers. The Information System, according to TOGAF consists of Applications and Data – these are both covered in the ArchiMate Application layer.
TOGAF address other areas such as establishing the context of systems and planning how revised / new architectures are implemented. Both of these are also represented in ArchiMate, along with the idea of "Requirements".
​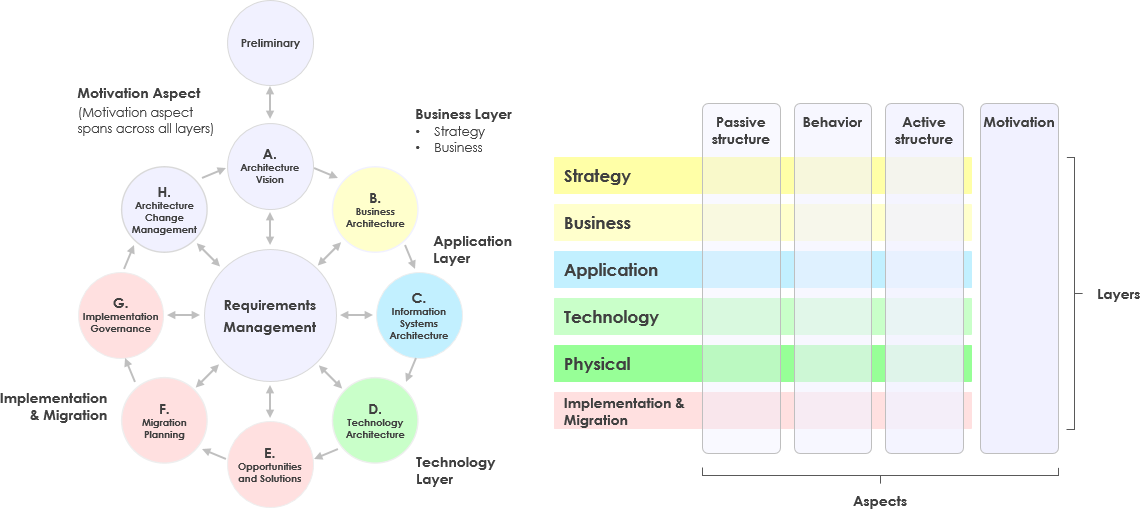 ​